How to Modify the UCO Candle Lantern Reflector Kit
Drill hole in reflector

Drill and deburr a hole large enough to accept two thicknesses of a heavy string or cord. This hole should be at the bottom center of the reflector.

Insert the doubled end of the cord through the hole

Pull that doubled end out about 1 inch, it forms a loop.

Thread the free ends of the cord back though the loop

Pull the end tight.

Tie several square knots with the free cord ends

These knots serve to space the binding lower unto the body of the UCO candle Lantern.

Tie a loop onto one of the free cord ends

This knot could be an over-hand or bowline. The end of the loop should line up in the center of the lantern body.

Clip the reflector into place and secure with the cord

After hanging the reflector via its clip unto the top lip of the lantern, wrap the loop around the body, thread the free end of the cord through the loop. Pull this tight and secure in place with a slip knot.
I recently purchased the UCO Original Candle Lantern Kit with Reflector & Cocoon Case Combo.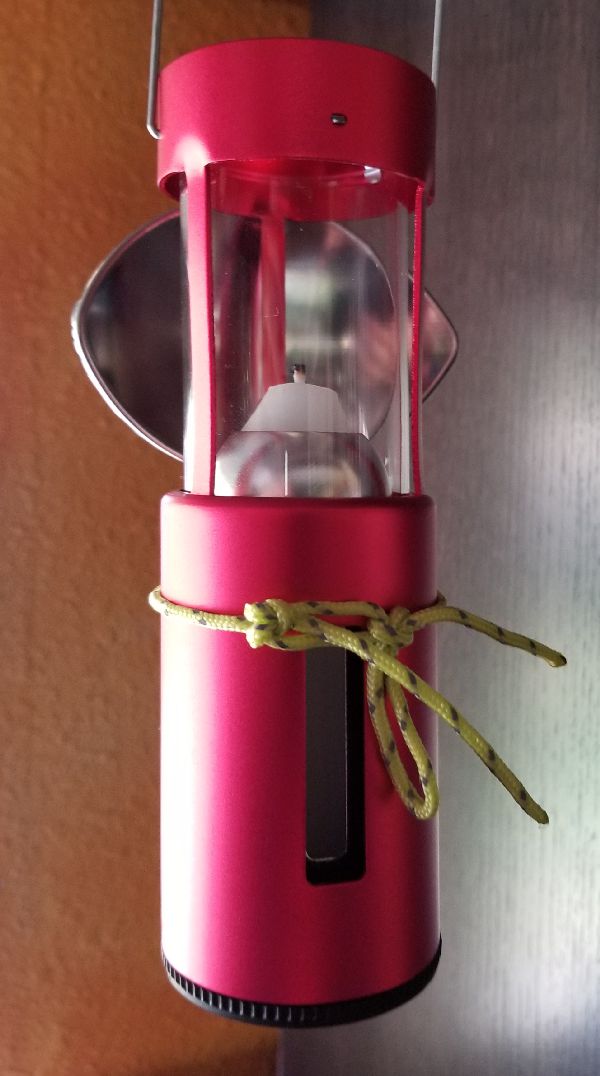 I thought the reflector would be a great benefit because instead of half of the light being shown toward nothing, it can be focused back to where it is needed to tend camp or survival rigging efforts. That reflector is held in place with only a single small clip, making it very vulnerable to chronic dislodging, fumbling and even loss. I thought of the wind dislodging it too. In an effort to preclude this probability I fashioned a solution I hope others might find useful.
My solution then is a simple binding strap fashioned from 1.8mm paracord. First drill a hole of sufficient size for a doubled paracord to fit through. Deburr the hole. Insert the doubled end of the cord through the hole about an inch, this forms a loop. Feed the loose ends of the cord back through the loop and pull tight. Now tie several square knots to create a sort of spacer.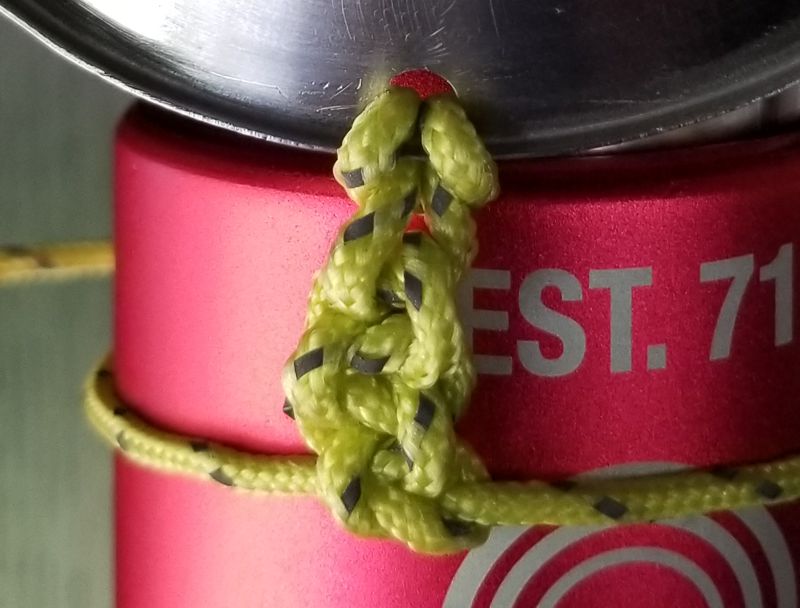 This positions the cord lower down on the lamp base. Next tie a loop into one of the two free cord ends. This loop should end right over the slot in the side of the base. You can use a bowline or over-hand knot for this. Then the cords are tied in place securing the reflector in place, the knots will be over the slot giving the binding a place to bind against on the otherwise slippery lantern body. Finally, the last free end of the cord is inserted through the loop, pulled tight and secured with a slippery knot or half hitch.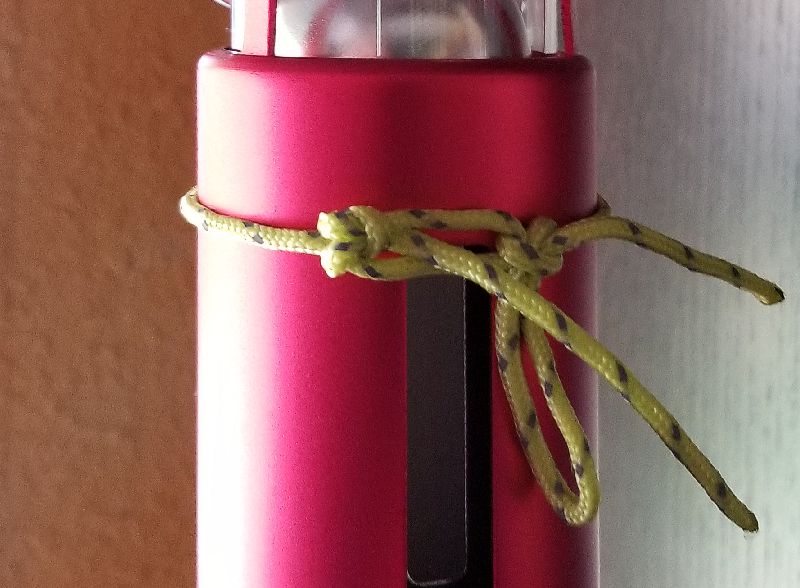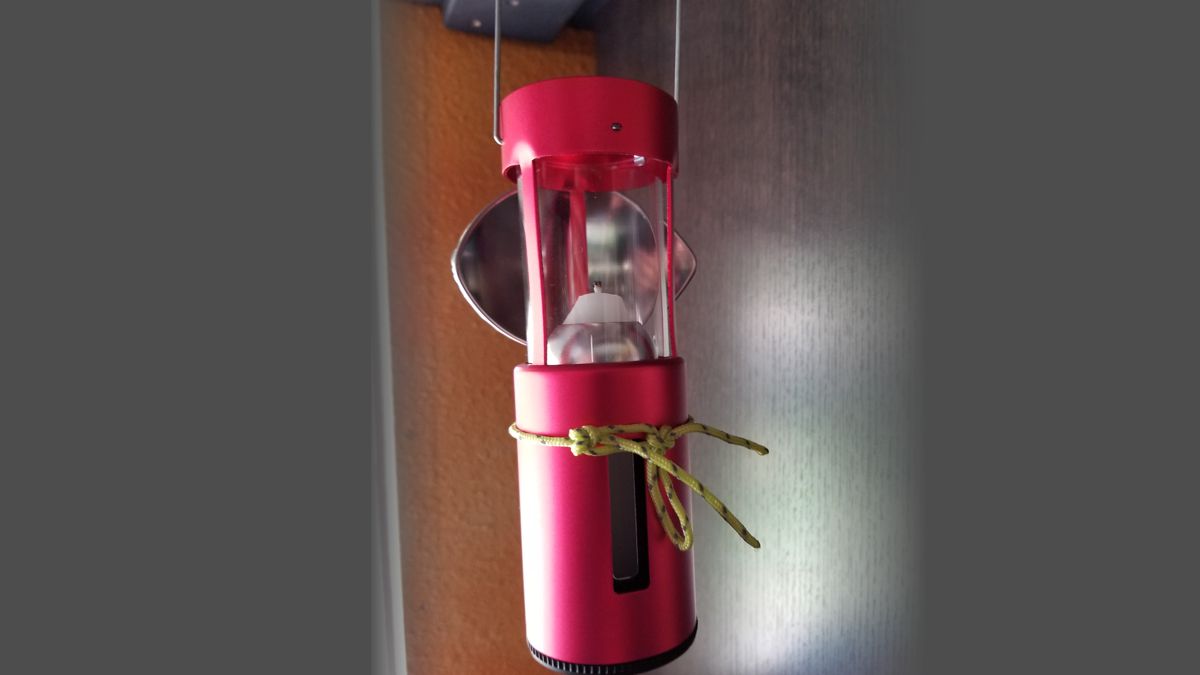 Please share this post.